STUDY IN UK
Qualifications are recognized by employers all over the world. The courses encourage independence, creativity and self- reliance : qualities that employers from around the world look for in potential hires. When making decisions about your future, you may wish to consider the kind of salaries earned by certain professions, the distribution of jobs and vacancies itech the UK and other statistics about the current state of the graduate market. UK institutions follow one of the best quality standards in the world. The British government rates Universities, Colleges, and Schools periodically and ranks them between one and five. Come study in top universities in UK through Edwise International – your university education consultant based in India.
ANY STUDENT WHO IS LOOKING FOR A STUDENT VISA NEED TO OBTAIN 40 POINTS UNDER NEW MIGRATION SYSTEM, WHICH CAN BE OBTAINED FROM :
Visa Letter issued from 'A' ranked universities/institutions (registered in UK Border Agency Sponsor Register) will give the student 30 points.
Satisfaction of fund requirement as stated by Border Agency will make him/her eligible to get another 10 points and thus obtain Visa.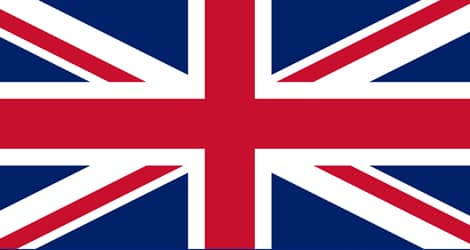 Top universities/Colleges in UK
1. Abertay University
2. Aberystwyth University
3. Academy of Contemporary Music
4. Accrington and Rossendale College
5. Amsterdam Fashion Academy
6. Anglia Ruskin University
7. Anglo European College of Chiropractic
8. Arden University
9. Arts University Bournemouth
10. ARU London
11. Askham Bryan College
12. Aston University
13. Bangor University
14. Barking and Dagenham College
15. Bath Spa University
16. Berkshire College of Agriculture
17. Bicton College
18. BIMM
19. Birkbeck, University of London
20. Birmingham City University
21. Bishop Burton College
22. Bishop Grosseteste University
23. Blackburn College
24. Blackpool and the Fylde College
25. Bournemouth University
26. BPP University
27. Bradford College
28. Bridgwater and Taunton College
29. Bristol, University West of England, (UWE)
30. British College of Osteopathic Medicine
31. Brunel University London
32. Buckinghamshire New University
33. Bury College
34. Camberwell College of Arts, University of the Arts London
35. Cambridge School of Visual and Performing Arts
36. Canterbury Christ Church University
37. Cardiff Metropolitan University
38. Cardiff University
39. Central Saint Martins, University of the Arts London
40. Chelsea College of Arts, University of the Arts London
41. Norwich, City College
42. Bristol, City College
43. Liverpool College, City of
44. City, University of London
45. Cleveland College of Art and Design
46. Cliff College
47. Coleg Llandrillo
48. Menai, Coleg
49. Sir Gar, Coleg
50. College of Agriculture, Food and Rural Enterprise
51. West Anglia, College of
52. Cornwall College
53. Courtauld Institute of Art, University of London
54. Coventry University
55. De Montfort University
56. Duchy College
57. Durham University
58. East Riding College
59. Easton and Otley College
60. Edge Hill University
61. Edinburgh Napier University
62. ESCP Europe Business School
63. European School of Osteopathy
64. Falmouth University
65. Futureworks Manchester Media School
66. Glasgow Caledonian University
67. Glasgow School of Art
68. Gloucestershire College
69. Glyndwr University, Wrexham
70. Goldsmiths, University of London
71. London, GSM
72. Guildford College
73. Halesowen College
74. Harper Adams University
75. Havering College of Further and Higher Education
76. Hereford College of Arts
77. Heriot-Watt University
78. Holy Cross College
79. Hugh Baird College
80. Hull College
81. Hult International Business School
82. Imperial College London
83. Institute of Contemporary Music Performance
84. Istituto Marangoni London
85. Keele University
86. Kensington College of Business
87. King's College London, University of London
88. Kingston College
89. Kingston University
90. Lakes College West Cumbria
91. Lancaster University
92. Leeds Beckett University
93. Leeds City College
94. Leeds College of Art
95. Leeds College of Music
96. Leeds Trinity University
97. Lincoln College
98. Liverpool Hope University
99. Liverpool Institute for Performing Arts
100. Liverpool John Moores University
101. London College of Communication, University of the Arts London
102. London College of Fashion, University of the Arts London
103. London College, UCK
104. London Metropolitan University
105. London School of Business and Management
106. London School of Economics and Political Science, University of London
107. London South Bank University
108. Loughborough College
109. Loughborough University
110. Manchester College
111. Manchester Metropolitan University
112. Middlesex University
113. Milton Keynes College
114. Mont Rose College of Management and Sciences
115. Moulton College
116. Myerscough College
117. Nazarene Theological College
118. Durham, New College
119. New College of the Humanities
120. Newcastle College
121. Newcastle University
122. Newham College London
123. Newman University
124. Norland College Limited
125. North Lindsey College
126. Northbrook College Sussex
127. Northumbria University
128. Norwich University of the Arts
129. Nottingham Trent University
130. NPTC Group
131. Oxford Brookes University
132. Pearson College London (including Escape Studios)
133. Peter Symonds College
134. Plumpton College
135. Plymouth College of Art
136. Saint Mark and Saint John, University of
137. Plymouth University
138. Point Blank Ltd
139. Queen Margaret University, Edinburgh
140. Queen Mary University of London
141. Queen's University Belfast
142. Ravensbourne
143. Regent's University London
144. Richmond, The American International University in London
145. Robert Gordon University
146. Rose Bruford College
147. Rotherham College of Arts and Technology
148. Royal Academy of Dance
149. Royal Academy of Music, University of London
150. Royal Agricultural University
151. Royal Central School of Speech and Drama
152. Royal College of Music
153. Royal Conservatoire of Scotland
154. Royal Holloway, University of London
155. Royal Northern College of Music
156. Royal Veterinary College, University of London
157. Royal Welsh College of Music and Drama
158. Ruskin College
159. Sandwell College of Further and Higher Education
160. Selby College
161. Sheffield College
162. Sheffield Hallam University
163. SOAS, University of London
164. Solihull College
165. South Essex College
166. South Thames College
167. Southampton Solent University
168. Sparsholt College, Hampshire
169. Spurgeon's College
170. SRUC Scotland's Rural College
171. Saint George's, University of London
172. Twickenham, Saint Mary's University
173. Staffordshire University
174. Stockport College
175. Stranmillis University College
176. Sussex Coast College Hastings
177. Swansea University
178. Teesside University
179. The London Institute of Banking & Finance (formerly ifs University College)
180. University of Law
181. Manchester, The University of
182. Trinity Laban Conservatoire of Music and Dance
183. Truro and Penwith College
184. UCL (University College London)
185. Ulster, University of
186.
187. University Centre Hartpury
188. Peterborough, University Centre
189. University Centre Reaseheath
190. St Helens, University Centre
191. Birmingham, University College
192. University College of Estate Management
193. University for the Creative Arts
194. Aberdeen, University of
195. Bath, University of
196. Bedfordshire University
197. Birmingham University
198. Bolton University
199. Bradford University
200. Brighton University
201. Bristol, University
202. Buckingham University
203. Cambridge University
204. Central Lancashire University
205. Chester University
206. Chichester University
207. Cumbria University
208. Derby University
209. Dundee University
210. University of East London
211. University of Edinburgh
212. University of Hertfordshire
213. University of Huddersfield
214. University of Nottingham University of Oxford
215. University of Portsmouth
216. University of Reading
217. University of Roehampton
218. University of Salford
219. University of Sheffield
220. University of South Wales
221. University of Southampton
222. University of Saint Andrews
223. University of Stirling
224. University of Strathclyde
225. University of Suffolk Sussex
226. University of Highlands and Islands
227. University of West of Scotland
228. University of the University of Wales Trinity Saint David
229. Warwick
230. University of West London
231. University of Westminster
232. University of Winchester
233. University of Wolverhampton
234. University of Worcester
235. University of York
236. University of Wakefield College
237. Warwickshire College
238. Wimbledon College of Arts
239. University of the Arts London
240. Wirral Metropolitan College
241. Writtle University College
242. York College
243. York Saint John University